News !
ATTENTION! becouse we have problem with the webside that has been infected with virus all information give by emil . MAIL IS SAFE !!! AMAZING SHOW QUALITY PUPPIES CA DE BOU AND STAFFORDSHIRE BULL TERRIER STILL AVAILABLE , PIXS AND ALL INFORMATIONS SEND BY EMIL
Puppies CA DE BOU are born November 2017 , Welcome for feservations boys and girls fawn and brindle colours.
puppies wonderful, very rare breed Ca De Bou , perro de presa mallorquin, dogge mallorca , presa malorquin
Welcome for reservations puppies from high quality parents.
more informations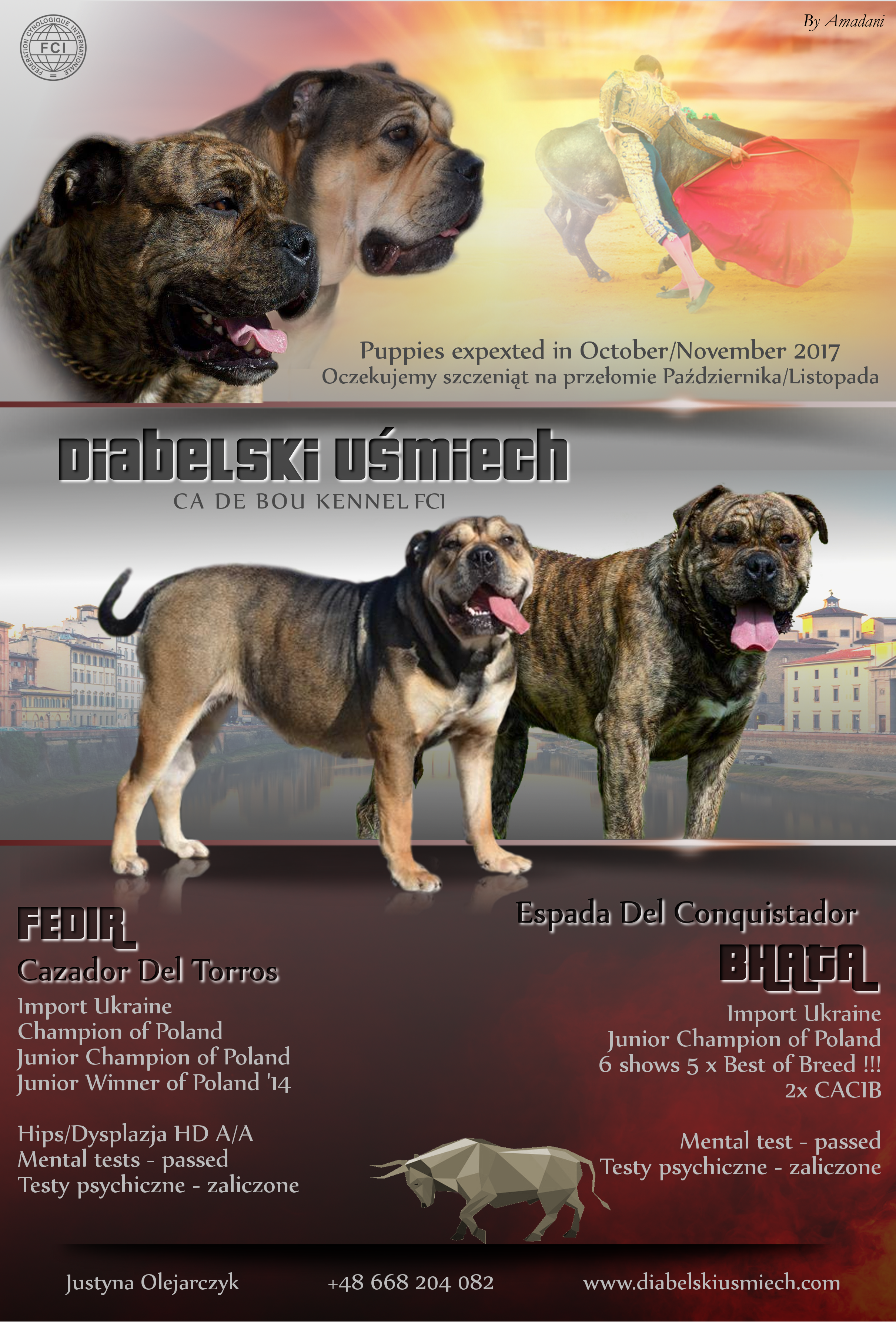 ---
STAFFORDSHIRE BULL TERRIER PUPPIES ARE BORN APRIL 2017'
All puppies L2-hga and HC - clear
All puppies blue gene carrier.
High quality championship pedigree !
SIRE : Champion , Junior Champion BLUE LEO Diabelski Usmiech
DAM: Staffgold FINDING DORY
All puppies are sold to Poland, Hungary, Denmark and USA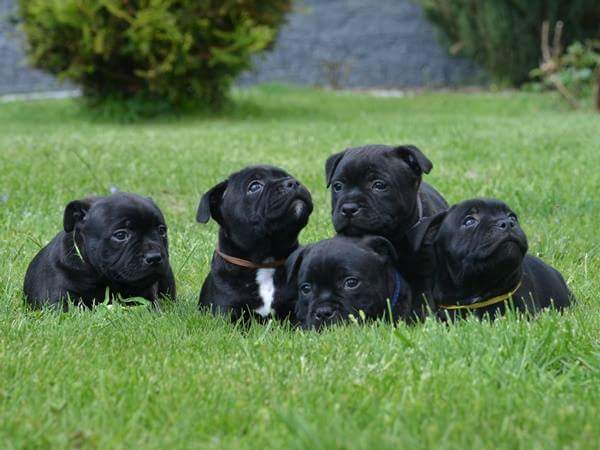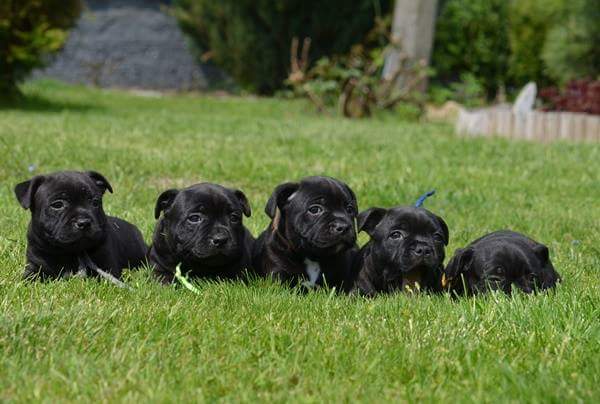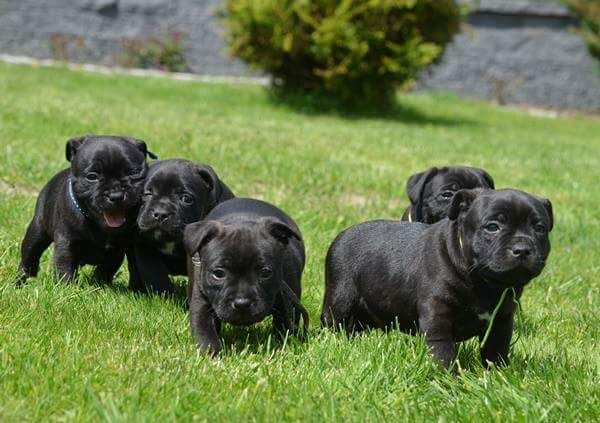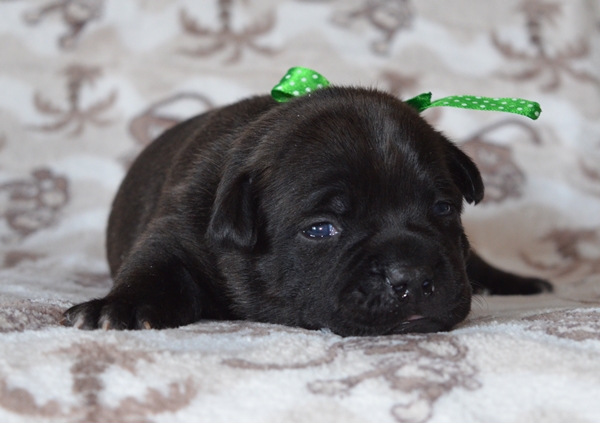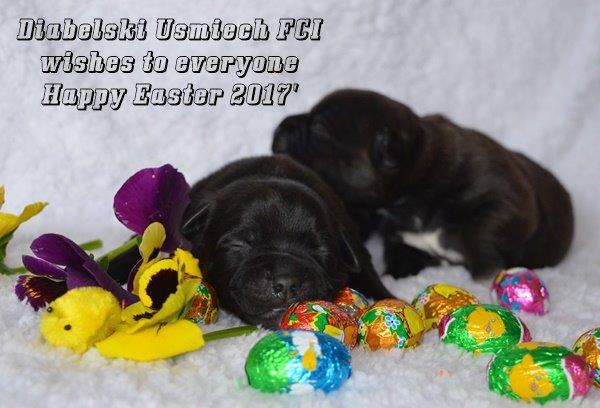 ---
Available for sale miniature bulterier puppies.
Bulterier Miniature puppies are born February 2017' . Available for sale show quality black male ( beautiful head, strong bones, great body , testicles on place) he is ready to go new home. Welcome !
1.BLACK MALE - sold Brasil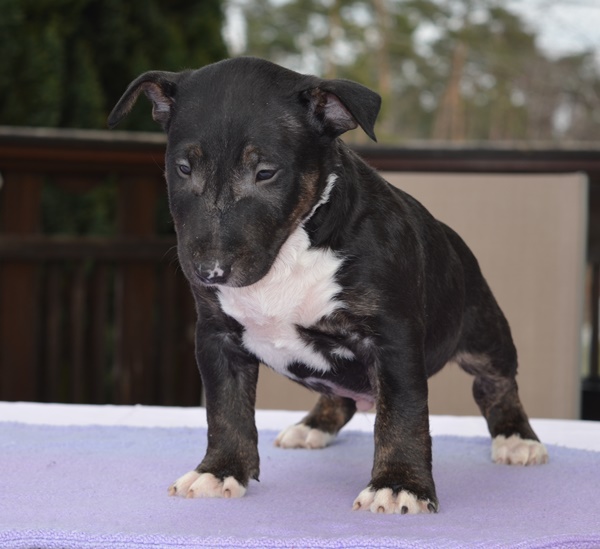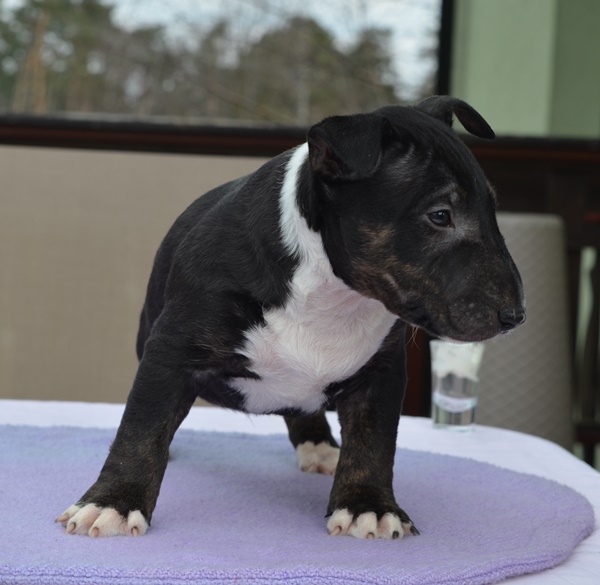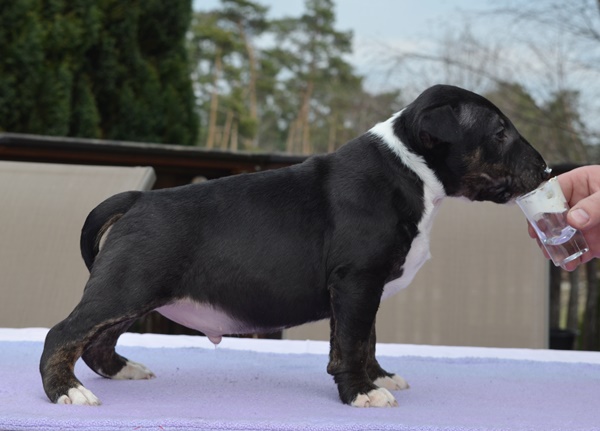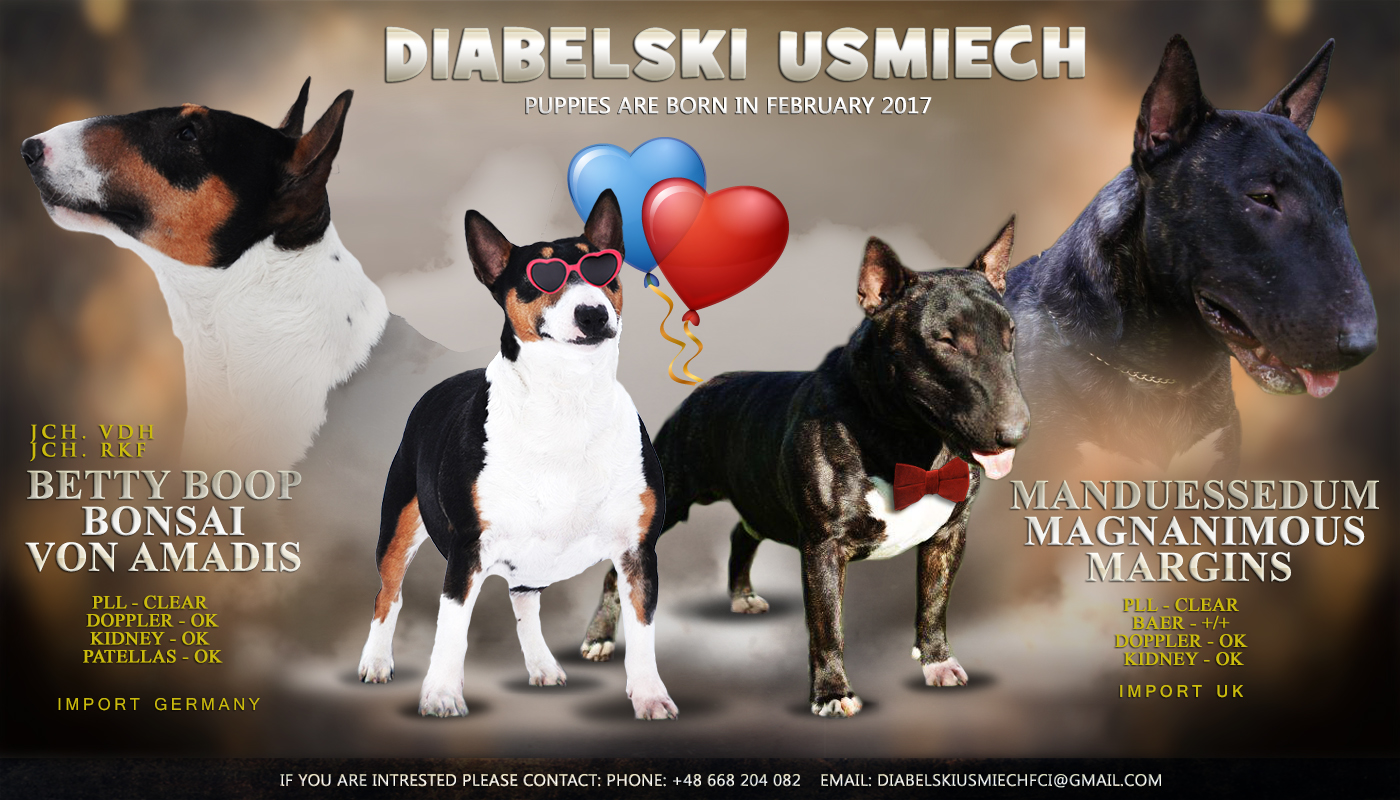 ---
Great News from Club Terrier Show Opole 2017'
In competention 7 champions 1 place get our great boy
Champion Poland, Junior Champion Poland, J. Club Winner TTB, Club Winner TTB, J. Club Winner, 2x Winner Grand Prix Slovakia 2017' , Nominate for Cruft's 2015 and 2017 and 2018' , CRUFT'S 2015' - RCC
JACKAL IS COMING Diabelski Usmiech FCI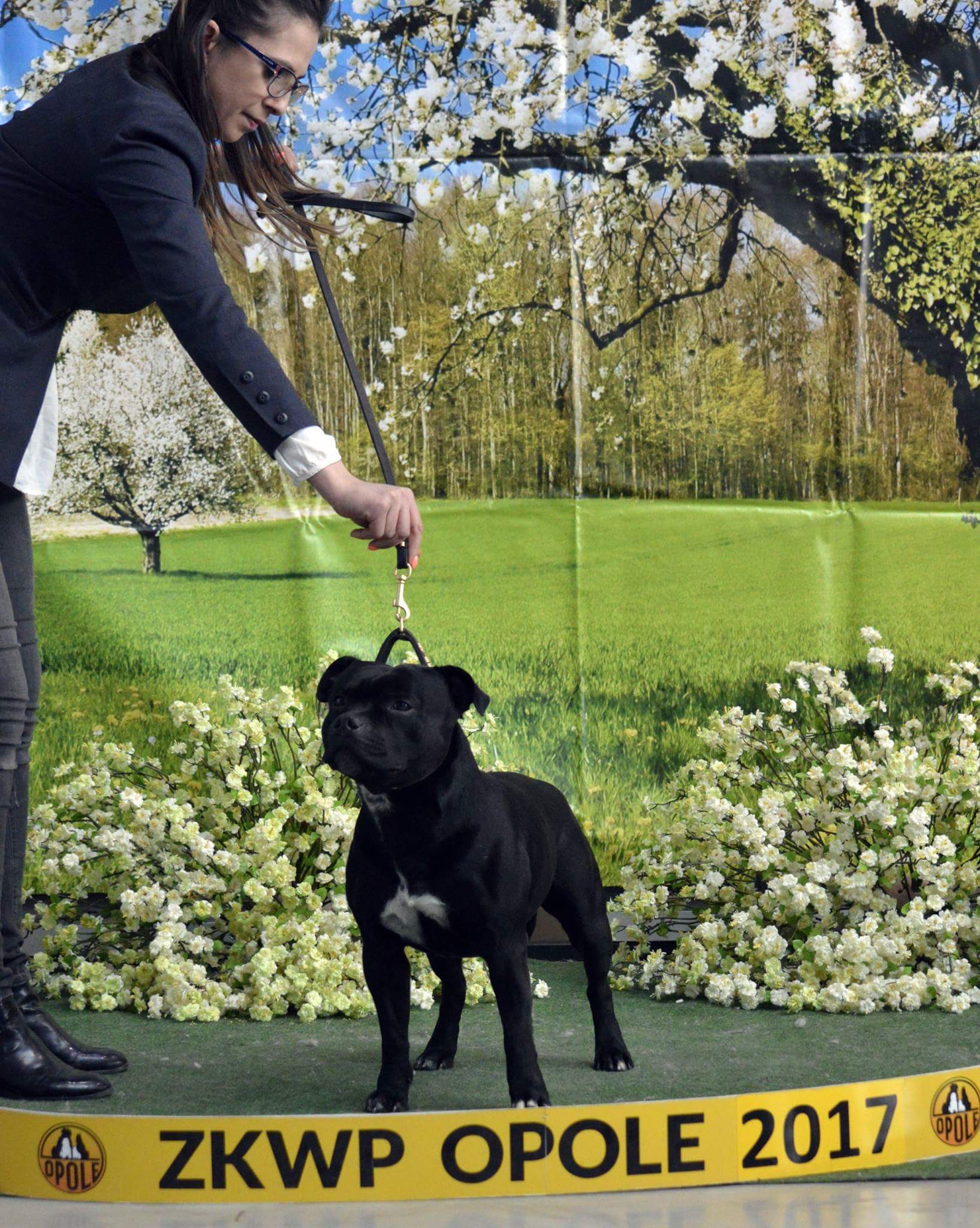 ---
I'm very proud and happy because I was awarded
Brown Badge of Honor Kennel Club in Poland.
According to rules Kennel Club of Poland badge is awarded for active work in Kennel Club of Poland and special achievements in breeding .
Thank You . I'm honored !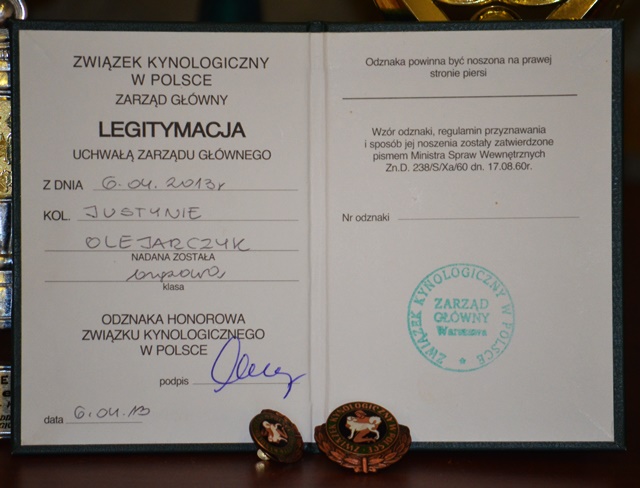 ---
Diabelski Usmiech result on Jaroslaw Show 2015'
Australian Champion Sonique TOUCH OF FROST - v1, cac , BEST OF BREED
KOKIETKA Diabelski Usmiech - THE BEST JUNIOR
Gem By Gem AMBITION AT DIABELSKI USMIECH - V1 , CAC, BEST OF SEX
---
GREAT NEWS FROM CRUFT'S 2015' !!!
J.CH, J. TERRIER CLUB WINNER, JUNIOR CLUB WINNER TTB JACKAL IS COMING Diabelski Usmiech FCI - V2
We are very proud from Jackal on this show , he was only representative of the breed SBT males of the Polish at this beautiful, English show.
Many Thanks for high opinion to judge Audrey Hubery ( UK ) and to Marta H. for handling and perfect preparation of Jackal to this prestigious show !!!
Thank You Łukasz Kożlarek for lovely pix

---
NEW MEMBER ON OUR FAMILLY
AUSTRALIAN CHAMPION Sonique TOUCH OF FROST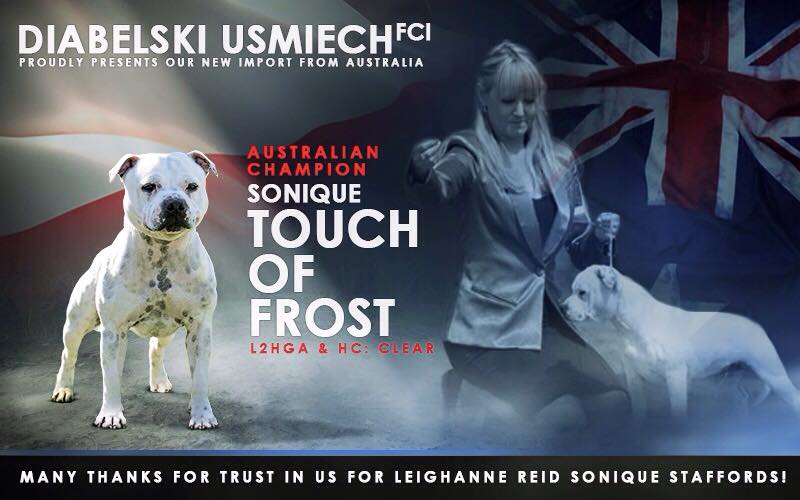 ---
2X SPECIAL GERMAN TERRIER SHOW 2015'
17.01.2015' BETTY BOOP BONSAI von Amadis
V1 , JUNIOR WINNER
judge : T. Himmrich (Germany)
18.01.2015' BETTY BOOP BONSAI von Amadis
V1 , JUNIOR WINNER , THE BEST JUNIOR
judge : D. Manton ( Irland)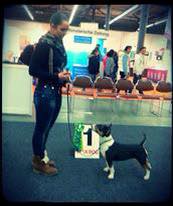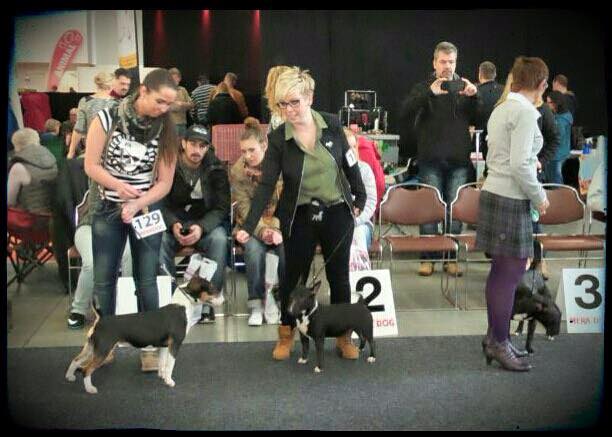 ---
WINTER BEDZIN SHOW 2015'
Immness KISS'N'TELL
V1 , CAC
Gem By Gem AMBITION At Diabelski Usmiech
V3
judge : K. Turecka (Poland)